The whole liturgical life of the Church revolves around the Eucharistic sacrifice and the sacraments. There are seven sacraments in the Church: Baptism, Confirmation or Chrismation, Eucharist, Penanace, Annointing of the Sick, Holy Orders, and Matrimony. Though not every individual has to receive every sacrament, the Church affirms that, for believers as a whole, the sacraments are necessary for salvation, as the modes of grace divinely instituted by Christ Himself and entrusted to the Church, by which divine life is dispensed to us. In other words, a sacrament is a sacred and visible sign that is instituted by Jesus to give us grace, an undeserved gift from God.
Christ was present at the inception of all of the sacraments, which He instituted 2,000 years ago. Christ is also present every time each sacrament in celebrated. The Catechism of the Catholic Church explains that the seven sacraments touch all the stages and all important moments of the Christian life. Through each of them Christ bestows that sacrament's particular grace, such as incorporation into Christ and the Church, forgiveness of sins, or consecration for a particular service.
The sacrament is celebrated each month.
Preparation sessions are held on the second Saturday evening at 7:45, after registering for the sacrament.
Bautismo: Preparación mensual para padres y padrinos el 1er. sábado del mes a las 6:45 pm.
Before preparing to receive Jesus Christ in the Eucharist, children must first come to know and love Him at an age appropriate level. Therefore, children preparing for First Holy Communion are to complete two full years of religious education just prior to entering Sacramental Preparation.
Baptized children who have completed two years of religious education can begin preparation for First Holy Communion as young as 7 years old. Typically, a child begins formal religious education in the first grade, therefore allowing him/her to begin sacramental preparation in the second grade.
All the faithful are obliged to approach the Holy Eucharist only if they are reconciled with God and Church. Therefore, it is customary that children preparing for Holy Communion also prepare and celebrate the Sacrament of Reconciliation/Penance at the same time.
PRIOR TO ENTERING IMMEDIATE CONFIRMATION PREPARATION
YOUTH MUST HAVE A MINIMUM OF 1 YEAR OF RELIGIOUS EDUCATION
Guided by Scripture and Tradition, confirmation catechizes covers: What
We BELIEVE (the Creed), How We WORSHIP (Liturgy & Sacraments), and How We LIVE (Catholic Social Teaching & Christian Morality).
Preparation for Confirmation aims at "leading the [young] Christian toward a more intimate union with Christ and a more lively familiarity with the Holy Spirit – his actions, his gifts, and his biddings – in order to be more capable of assuming the apostolic responsibilities of Christian life. To this end catechizes for Confirmation strives to awaken a sense of belonging to the Church of Jesus Christ, the universal Church as well as the parish community." (CCC, no. 1309)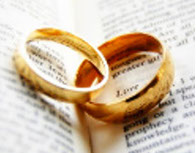 Arrangements should be made one year in advance of the proposed marriage according to the Common Policy of the Bishops of the Province of New Jersey.
Reconciliation (Confession)
FIRST RECONCILIATION
The Sacrament of Penance is also often referred to as Reconciliation or Confession. Each of these names refer to a different aspect of the Sacrament in which we CONFESS our sins and do PENANCE as a sign of our new RECONCILIATION with God and the Church. The baptized faithful are invited to celebrate this Sacrament of Healing beginning at the age of seven because the Church has deemed this as the "age of discretion" when a person can now understand right from wrong and therefore recognize their need for reconciliation and forgiveness.
Before preparing for the Sacrament of Reconciliation, children must first have a foundational understanding of who God is and what He asks of His Church. Therefore, children preparing for First Penance are to complete two full years of religious education just prior to entering Sacramental Preparation.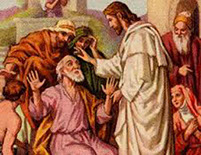 Please notify the rectory or priest in the event of a serious illness. Visits to the home-bound and those in hospitals are made by priests and Eucharistic Minister.
Tuesdays at 7:15 pm (English and Spanish)
Religious Education program 2020-2021
REGISTRATION is OPEN NOW